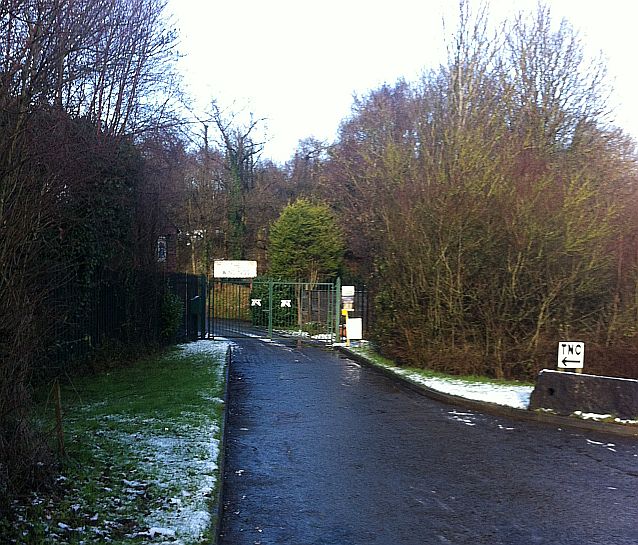 Down Grange lane first on the left
The reception once inside the gate
Whether you already are a naturist, or wish to try naturism for the first time in a safe environment, you are welcome. If you are planning to stay overnight (or longer) you may arrive on any day by prior arrangement. We are busier at week-ends and therefore day visitors can only be accommodated on Saturdays and Sundays. You need to book any visit in advance via the phone numbers in the  'contact' section, or the e-mail service. There is a charge of £7.00 in the summer 1st April to 30th September, and £5.00 in the winter 1st October to 31st March.
If it is your first visit, you will be required to provide Photo identity [Passport – picture driving licence etc.,] and proof of your address.
There is a changing room within the reception building with lockers for your clothes, if the weather is good enough.
Please always bring two towels, one to sit on, if unclothed and one if you wish to use the pool or the showers. Only in the pool and sauna is it compulsory to be naked.
This first visit can count towards your initial 4 visits, please read the 'Joining us' section.