The grand opening of the pool with it's new enclosure took place on March 26th 2016. Easter week-end, it will remain open until the end of October. The enclosure has attracted lots of new visitors [from home and abroad] and prospective new members.
With the onset of colder weather and frosts starting to appear, it will be necessary to drain the heating system. This will be done at the end of October, the enclosure will remain open as usual [ unless maintenance is required]
The pool will re-open at Easter 14th April 2017 we welcome all visitors.
.
The temperature of the water is hoped to reach 26 C or 82 F.
The swimming pool is 20 feet by 40 feet (12 mtr x 6 mtr) maximum depth 4 feet (120 cms)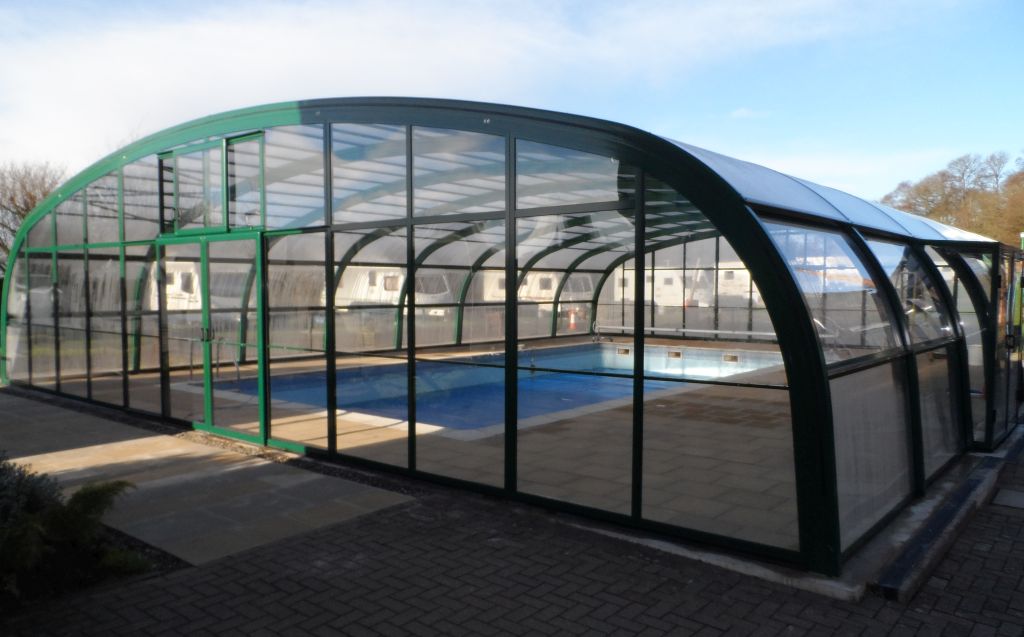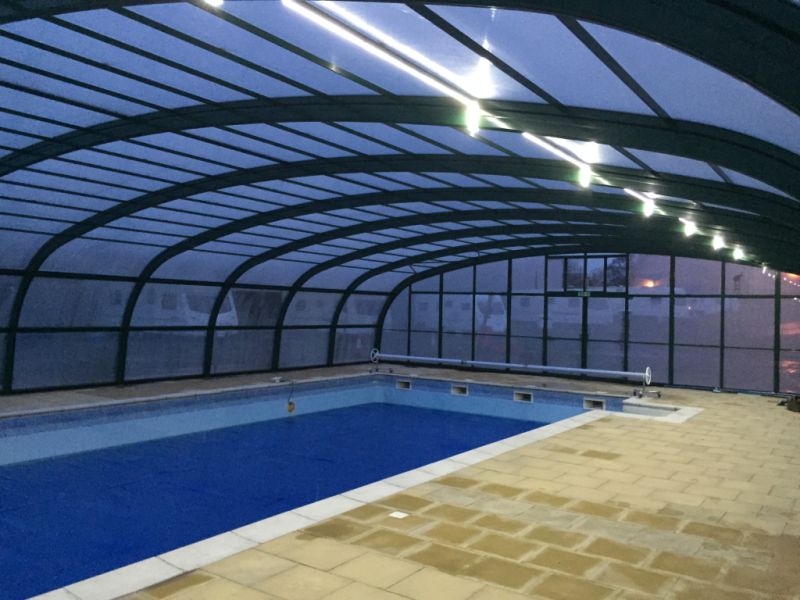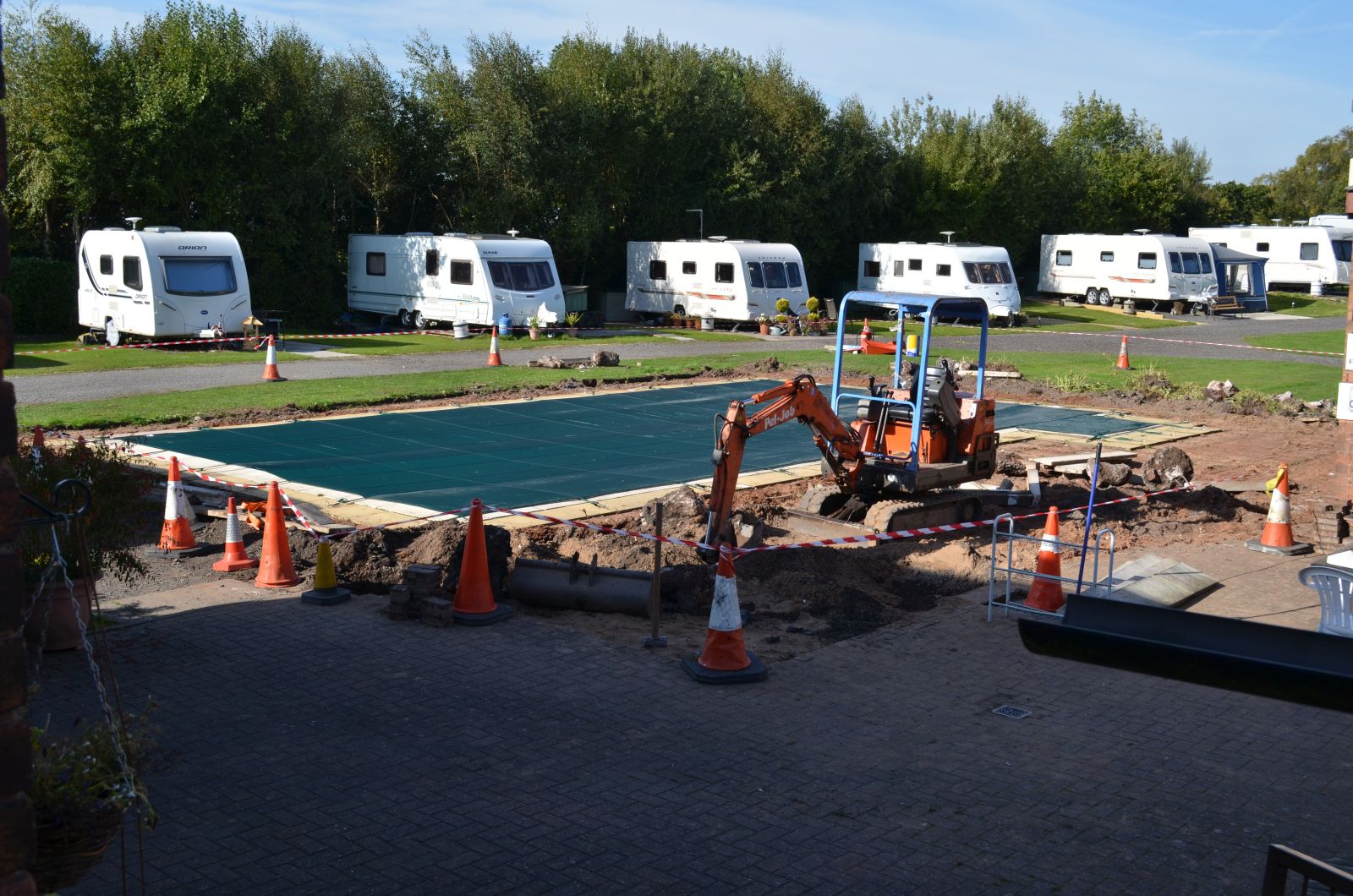 Pool enclosure under construction