RENTAL CARAVANS.
For those who do not have their own camping facilities, the club has 3 touring caravans available for hire.  One of the caravans [R1 ] are sited adjacent to the 'Windings' shower and toilet facilities, the 2nd  3rd [R2 & R3] are  at the rear of the clubhouse, they are clean and provide basic needs. They have heating, cooking facilities and television.
You are required to bring, bedding, towels and toiletry items, also you are encouraged to use  the conveniently sited shower and toilet block.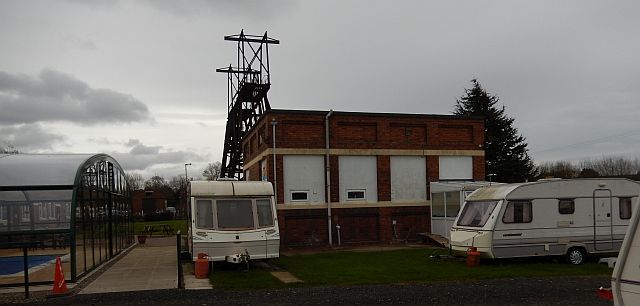 R1
Rental caravan 1 next to the path showing the 'Windings behind which houses the toilets and showers with hair dryers and shaver point.
Please note we can only process Cash or Cheques  Which should be made out to 'Telford Naturist Club Ltd'
All three  caravans are available at a cost of £30 per caravan per night, These prices are based on up to two adults. Additional persons are required to pay £10 extra per adult, per night. When accepted as a member [probationary, counts] you are eligible for a £10 discount. Although pets are welcome on site, unfortunately due to hygiene  reasons  they are not allowed in the rental caravans. No smoking rules also apply within the vans.
PLEASE NOTE None of the rental caravans are suitable for wheelchair access.
You may reserve any of these vans via the Booking officer telephone number 07760618367 If you get the answer phone please leave a message, with contact number and your requirements so the diary can be checked, for availability.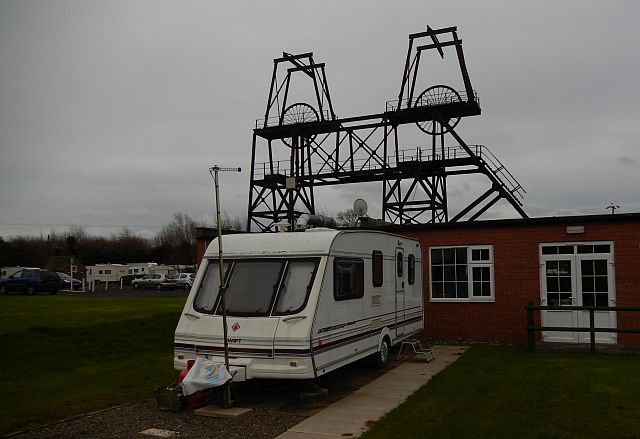 Rental vans R2 and R3 are at the rear of the clubhouse.
With the Winding gear in the distance